Korean cosmetics - how hormone changes affect the skin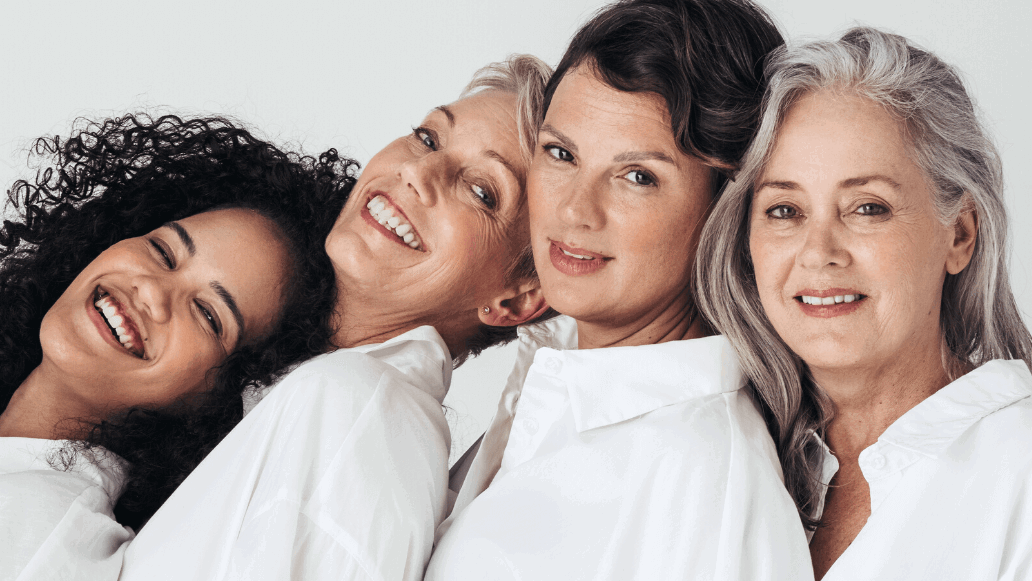 WHEN HORMONE GOES CRAZY
HORMONE CHANGES INFLUENCE THE SKIN
AND WHICH SKIN CARE CAN BE HELPFUL
It's not just in the teenage years that hormones go haywire. Even in adulthood, there are ups and downs in hormones. Especially from the 30th Milestones such as pregnancy and menopause wreak havoc on the hormonal balance - something that also affects your skin. As the largest organ in the body, it reacts to changes with dryness, pimples, redness and complexion problems. Why is that?
HOW HORMONES AFFECT THE SKIN
Hormone balance and the skin are closely linked. There are numerous glands in your skin, including the sebaceous glands. Their job is to emit an oily secretion. This so-called sebum greases the skin and hair to make them supple and to protect them from pathogens and environmental influences such as heat or cold. There are receptors on the sebaceous glands, which in turn respond to hormones such as estrogen and testosterone. If the estrogen or testosterone level in the body changes, this also has an impact on sebum production - and thus on the function of the skin. Estrogen, for example, can promote collagen formation, wound healing and skin hydration, but too much of it stops the formation of sebum. This can be responsible for dryness and irritation. The androgen testosterone, on the other hand, stimulates the production of sebum. The result of overproduction? Pimples, clogged pores and imperfections.
HORMONAL CHANGES FROM THE 30. AGE
AND ITS EFFECT ON SKIN
And what does that have to do with your age? From the 30th As we age, hormonal changes occur. Regardless of events such as pregnancy or menopause, estrogen levels drop. This manifests itself, among other things, in weight gain, a changed menstrual cycle, mood swings and a lower sex drive ... or in skin problems such as pimples, irritation and dryness. Hormonal fluctuations can even be exacerbated by menstrual periods, pregnancy or the onset of menopause, which is why skin problems are particularly common in these phases of life.
RIGHT SKIN CARE FOR A
FLUCKING HORMONE BALANCE
When hormonal fluctuations cause the skin to despair, the right care is needed. How do you stop giving hormone-related ailments a chance?
1. Pimples from too much sebum - this is how you get rid of them
Excessive sebum production is often the cause of clogged pores, pimples and/or breakouts. This often happens during menstruation or menopause. Thorough facial cleansing is the be-all and end-all to prevent this. It is best to use a gentle cleansing milk and products that contain fruit or salicylic acid. This cleans the pores and has a clarifying effect. Chemical peels are also recommended for impure skin. Like mechanical peels, they remove dead skin cells and regenerate the skin. However, they are much gentler because they do not contain any abrasives.
2. Too much estrogen: what helps with dry skin?
If sebum formation is stopped by too high estrogen levels, the skin dries out quickly. So if you find that you have dry skin, you need an extra dose of moisture. That means: Rich moisturizing creams, natural facial oils or nourishing serums are on the program. You should avoid products that further dry out your skin. These include, for example, cleansing foams and facial toners that contain alcohol.
3. Complexion problems due to estrogen deficiency? You can do that now
When estrogen levels plummet, the complexion suffers the most. This makes the skin look dull and tired. On the other hand, regenerating products such as peelings, which remove the gray veil, help. Moisturizing creams and serums also make the skin glow again. Estrogen also supports collagen formation, which is why a deficiency often manifests itself as sagging skin. This problem can be treated with anti-aging ingredients such as hyaluronic acid.