V Fau™ -Pumkin Therapy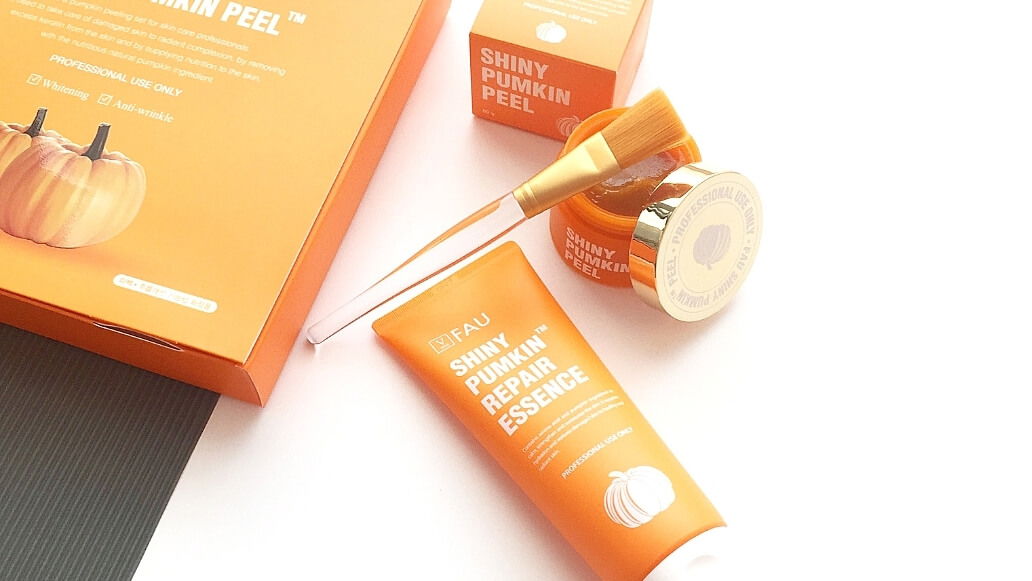 PROFESSIONALS AT WORK:
V fau™ - SHINY PUMKIN AMINO THERAPY
PROFESSIONAL CARE BASED ON PUMPKIN ENCOURAGES A PERFECT SKIN APPEARANCE, REGARDLESS OF AGE OR SKIN TYPE
Every time you enjoy a good professional facial you are amazed at the result. This is not only because you feel relaxed and in good hands in the hands of professionals. From anti-aging to therapies for skin problems - cosmetic salons and beauty clinics work with a different kind of cosmetic products. Their so convincing effectiveness is mainly due to the special active ingredients and their concentration.
Many would love to use professional facial care at home, but that's difficult. Either you are not allowed to buy the products or they are so complicated that you can hardly do anything with them as a non-professional. There is also the question of whether you can use professional products together with your usual beauty favourites.

V fau™ - one of the hottest brands for professional cosmetics in Asia at the moment - proves that there is a way to solve these problems. Their multiple award-winning Shiny Pumkin Therapy™ series quickly became a hype in all renowned beauty salons and beauty clinics. The question of whether the products can also be bought at home came up so often that they had to be adapted for domestic use as quickly as possible. It wasn't difficult at all because the Shiny Pumkin Therapy™ line doesn't contain any specific chemical agents, nor does it require overly specific handling. The products are based on alpha & beta hydroxy acids (AHA & BHA), 17 amino acids and over 30 enzymes, which are extracted from the pumpkin plant, the pumpkin fruit and the pumpkin seeds in a unique manufacturing process. It is precisely this purely herbal formula that enables non-professionals to use it without hesitation and very good combination options with common cosmetic products. That's just brilliant - highly effective, professional products that can be easily integrated into the usual care routine.


But the most important thing is the effectiveness. Pumpkin sounds exciting, the Shiny Pumpkin Therapy™ series has patented formulas and has won multiple awards, but what can the products do? Sounds incredible, but . they can do almost anything. The reason for this is that the series greatly accelerates the skin's own regeneration power and supports the regeneration process with the essential amino acids. Whether it's mature skin that's lost firmness, dry skin that's prone to redness, or combination skin with impurities - all of these problems can be alleviated by helping the skin to help itself. The fact that this effectiveness is achieved without any chemical or medicinal agents is the result of many years of research. The pumpkin plant provides an extraordinarily high number of substances that are really good for human skin.
At a time when Botox & Co. are still very popular in professional skin care and pure natural cosmetics are often dismissed as less effective, brands like V fau™ prove that there are other ways to go. The results are absolutely impressive and guaranteed without Botox.

THE BEAUTY HIGHLIGHTS OF V fau™